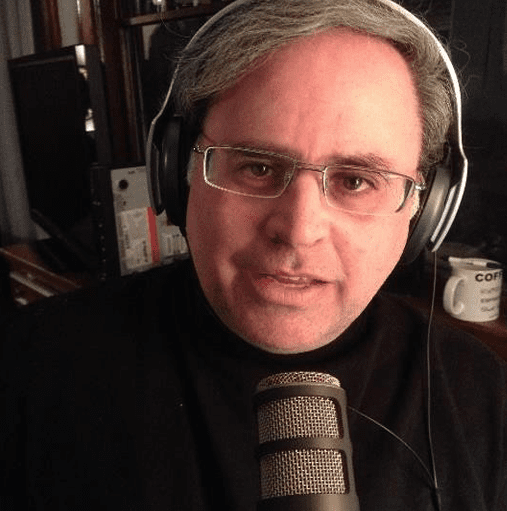 Charles Moscowitz hosts Charles Moscowitz LIVE on Rumble. Listed as Talkers Magazine top 100 radio host and 2003 National Right to Work Committee communicator of the year, veteran radio host and author Charles Moscowitz books are available at Amazon Books. Charles Moscowitz latest book The Biden Coup: The Socio-Political effects of an Illegitimate Regime is now available at Amazon Books.
Listen Live on Rumble and Call In:
Show Broadcast ( Mon- Fri at 03:00 pm ) ET.
Boston based award-winning veteran Radio Talk Show host, author, Podcaster Charles Moscowitz broadcasts live Mon-Fri 12-1 pm.
The website Charlesmoscowitz.com is the home of the Charles Moscowitz Livestream, podcast, archive, column, and blog.
Charles Moscowitz Live broadcasts Mon-Fri 12-1 pm ET on YouTube and subscribing livestreams. The program is archived on Rumble, Minds, Vimeo, Podomatic, iHeartRadio, Spotify, Google Play, Stitcher, Tunein, and elsewhere.

Moscowitz, who has forged a reputation as a free-wheeling and iconoclastic intellectual, was named one of the  top 100 radio talk show hosts by Talkers Magazine, the industry's trade publication, and he received the National Right to Work Committee Communicator of the Year Award in 2003.  "I got into radio when my delivery job required many hours per day in my car. It was there that I fell in love with talk radio" said Moscowitz. "I was struck by the wisdom and the common sense of the caller who often held opinions that differed from those of the official opinion makers, observed Moscowitz. As a lifelong student of history and politics, this inspired me to get into talk radio."

"My program focuses on political, social and cultural issues in the news. I interview a cross-section of news-makers, academics, and media experts from all perspectives with a particular interest in those who hold alternative and relatively extreme positions" Moscowitz said. I view my job as fleshing out the ideas that make our society tick, for better or for worse, with the belief that the listener is intelligent enough to make up their own mind. I believe that free speech and open debate are the best antiseptic to falsehood and bad ideas" notes Moscowitz.

Charles Moscowitz was the 2004 nominee for Congress in the Fourth District of Massachusetts where he campaigned against Rep. Barney Frank. He is the author of several books including A Whig Manifesto and The Nazi Connection to Islamic Terrorism published by WND Books. "I would contend that the The Trump era is an exciting time for conservatives and libertarians across America but, as conservatives, we must  demonstrate its advantages to our fellow Americans in order for this genuine and progressive movement to grow" Moscowitz said.